As World Breastfeeding Week 2018 draws to a close, we're reflecting on the amazing show of support, teaching, enthusiasm, and love shown by people all over the world (and, let's be real, all over the internet).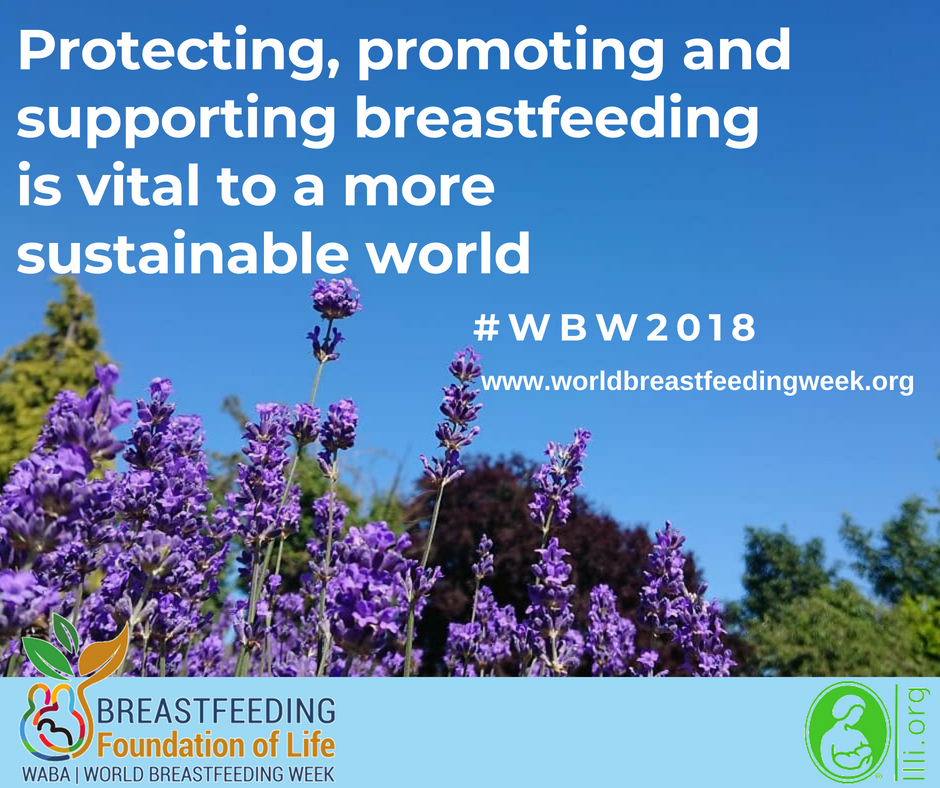 But among the celebration, we observed some people questioning why we even need World Breastfeeding Week. "Breastfeeding is a biological process," they argue. "It's already normalized."
Breastfeeding is a biological process. But in a society where breastfeeding mothers are asked to leave public spaces, to cover their feeding babies, to feed out of sight, to pump and bottle feed when out in public, is breastfeeding really normalized? People are still uncomfortable with the sight of a baby feeding at the breast. Breastfeeding is natural. It's normal. But it is not normalized.
The choices we make when we feed our babies feel fraught. We're told to breastfeed our babies, even when in some cases breastfeeding is not the best choice. And then we're judged if we breastfeed our babies for too long, even though the World Health Organization recommendations on breastfeeding are as follows:
WHO recommends mothers worldwide to exclusively breastfeed infants for the child's first six months to achieve optimal growth, development and health. Thereafter, they should be given nutritious complementary foods and continue breastfeeding up to the age of two years or beyond.
World Breastfeeding Week doesn't exist to criticize parents who formula feed. It is meant to be a judgment-free space where people can celebrate their breastfeeding journey, whether they exclusively breastfeed, combo feed, pump, use donor milk, or whatever path they and their baby take. Breastfeeding isn't all-or-nothing, and World Breastfeeding Week strives to lift a variety of voices to share different stories. Every mom and baby's breastfeeding experience is different, but every story is valid.
We created World Breast Pumping Day in 2017 as an offshoot of World Breastfeeding Week. We think pumping moms are amazing and we jumped at the chance to celebrate their tenacity, dedication, and love. World Breast Pumping Day is a day for everyone — experienced exclusive pumpers, moms-to-be, support people, combo feeders, etc. — to stand together and recognize the unquestionable stamina of pumping moms. Will you join us?