Quality & Comfort
Welcome to Snugabell
Breastfeeding and pumping are very important topics that millions of parents find themselves immersed in, sometimes with no experience, and often with limited support. Our goal is to help in any way that we can.
Snugabell empowers parents to rock the 4th trimester.
We design and manufacture high-quality, beautiful, and functional 4th trimester products that promote maternal and child health, and help people retain a sense of individual style during a vulnerable and overwhelming time.
Our story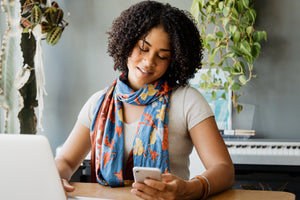 Enjoy
Free shipping
in Canada and the USA when you purchase 2 PumpEase hands-free pumping bras.
Shop All
Customer Approved
This is definitely a must for pumping mothers. This bra allows me to pump at work, right at my desk. I feel productive at work while pumping, and I can power pump at my desk. My bosses are mildly amazed by my productivity. Definitely a life saver. Plus, it doesn't take long to dry after a wash. I just hang it for a few hours and it's dry for the next day."

Diyan
These are honestly the BEST hands free pumping bras! I have one that zips in the front and you would think that would be better and more convenient than the hooks, but it definitely isn't. The hooks hold better and the quality of the fabric is superb!"

Jessica
LOVE IT! I felt like a prisoner to my pump prior to getting my PumpEase. I am so thankful to now be able to have my hands free and not waste so much time holding my pump each day. It's made pumping so much easier and less of a chore. Would definitely recommend this product."

Kayla
Amazing product! I was impressed with the high quality and how comfortable it is to wear it while pumping. Totally worth it!"

Nathália L.
I received my PumpEase yesterday. They are AMAZING. The opening amount for the flanges is perfect! Much better than my Medela bustier. Thanks so much!"

Parisa
I just wanted to drop a note! I'm a mom of a 27 week baby in the NICU (already a hard task).  I bought one of your pumping bras as I have to pump every 2-3 hours and holding the bottles in an already hard environment was a task in a half! Your bra gave me my life back, I could soothe my small little guy or change him even! Thank you for making this product I will for sure have to order another one!"

Britannia
Love this "bra". Can fit over a regular nursing bra which makes it super easy to pump any time with. No need to put on a separate pumping bra and take it off…. this is a must for any mom wanting to pump hassle free."

Kristine R.
Great teaching tool!

I'm a lactation consultant and use Belly Beads to educate new parents about tummy size. I love having a quality wooden product that doubles as a toy for toddlers during my consults :)"

Inna
I highly recommend this product for anyone who plans to pump for their child. I found it changed my entire experience with pumping when I purchased it. I was having supply issues and needed to pump after every feed – this bra was perfect. Sizing on the sizing chart was completely accurate. Washes beautifully. I was able to pump while playing with my baby or doing other things like writing thank you cards or checking emails."

Cookie
Globally recognized
Snugabell Mom & Baby Gear is PROUD to be a WHO Code compliant company and vows to never knowingly do business with any company that does not comply.  We are also dedicated to raising awareness of The Code and to educating others about its provisions.
Learn More
World Breast Pumping Day is an opportunity to acknowledge and celebrate the time, energy, and dedication pumping requires; it's a chance to honour the love in every ounce. World Breast Pumping Day is an annual event started by Snugabell in 2017.
Learn More